My Locations
In-call:
HUDDERSFIELD
Areas covered:
Area comments
PRIVATE HOUSE VERY DISCREET WITH PLENTY OF PARKING HD3 CLOSE TO M62 JUNCTIONS
My Contact Details
Modified: 28/02/2021
Last Seen: 28/02/2021
My Description
NEXT AVAILABLE MONDAY 29TH MARCH 10AM -10PM HUDDERSFIELD HD3 AREA
BOOKING ME
Please do book in advance as i do get very busy. The best tie to get me on the phone is between 730am and 930am on my working days alternatively please leave a message and I will get back to you. I dont answer the phone when I am not working. In order to book I do need to speak to you I don't accept text or email bookings.
CONTACTING ME
The best time to contact me by phone is between 7.30am and 9.30am weekdays or by text, whatap or email any other time. I only respond to sensible text messages and genuine enquiries.
ADVANCE BOOKING AVAILABLITY
If you would like my advance booking availablity that runs for the next two months please do drop me a line i would be happy to send it for you.
WELCOME TO THE WORLD OF KRISTINA J - UK ESCORT BASED IN HUDDERSFIELD, KINK, BDSM , TANTRIC MASSAGE (CERTIFIED AND TRAINED) AND ALL ROUND SEXUAL MUSE
Welcome to something a little bit different, where you really matter and are made to feel special, put together with attention and care by a 6ft Tall Blonde Escort trained in the art of sexuality
I have a belief in being different, unique and really listening to your desires, valuing you as an individual and respecting your boundaries. A passion for turning desires into reality and mixing together opposites. I believe in exploring the full potential of your erotic self and maximising your pleasure. I would love for you to explore with me?
Let your erotic mind delve into your deepest desires and what you thought impossible could become reality …
Come and spend some delightful time wITH a 6ft blonde, dressed to kill in stockings, lingerie and high heels, sparkling playful blue eyes which hold your gaze as you look into my naughty twinkle. I love to dress to please and have a whole wardrobe full of outfits so maybe you would like to suggest something you would love to see me in and I would be delighted to please you....
My intention is to make you feel things you have not felt before and bring up the intensity or your orgasmic pleasure..
6ft Blonde Huddersfield Erotic Escort, Tantric Massage Practitioner, Kinkster, and Fetish Play professional......
Established Independent Escort based in Huddersfield and touring nationally and internationally. 6ft Tall and British born with a love of the erotic arts and dark desires. Take some time to browse my comprehensive website to get to know me and the things that make me tick…
Offering a variety of intimate liaisons from Tantra to BDSM including GFE, Kink and Fetish, I am a lifestyle Escort who is active within the conscious sexuality scene. Come and visit me in my themed boudoir offering a number of different play areas and creating a welcoming environment where you are free to relax, indulge and explore…
Putting you at ease and greeting you as an old friend with a warm, open, welcoming connection which sets the scene for our delicious time together. Giving you the space to relax and indulge as you take in my height all 6ft plus of me in heels….
Step inside my themed boudoir filled with toys and erotic delights of hot oils, luxurious king size bed and a massage bed sat in its own mirrored room, both beds are made up with decadent fabrics of satin and crushed velvet lit by ambient soft lighting creating an erotic mood while floating sensual music gently plays in the background.
As the door shuts the outside world slips away allowing you to fully enter the space that is created just of you. Spoilt with attentive good company making it easy to relax into the experience leaving you feeling extra special and vibrant. For those who have a little bit more time may I tempt you to join me in an intimate hot bubble bath, maybe with a glass of wine and a sensational Girlfriend to share it with you.
Kristina J – Yorkshire Escort and Erotic Temptress
Ideal date:
A slow relaxing encounter with lots of fun both ways and easy flowing conversation
Share on Tumblr
Tweet
Profile Views : 116599
My Tours
From Date
To Date
Areas
Sunday 31st January 2016
Friday 05th February 2016
Bristol,

Bristol Tour - Luxury Hotel near Bristol Airport - fabulous discreet location come and spend some time and enjoy been made to feel special....

Monday 04th July 2016
Thursday 07th July 2016
Bristol,

Bristol Tour - Luxury Hotel very discreet near the Airport - don't miss me!!!
My Statistics
Age

44

Hair colour

blonde

Eye colour

Blue

Weight

70KG

Height

174cm

Dress size

12

Bra size

36 c

Measurements

36 30 36

My Favourite Body Part

Breasts

Favourite drink

Wine

Favourite food

Thai

Sexuality

Bi Sexual

Ethnicity

White

Nationality

British

Gender

Female
My Rates
In-call rates
1 hour

£140

2 hour

£250

3 hour

£350

Additional

£120

Over Night

£950

Full Day

£1300
Out-call rates
1 hour

£270

2 hour

£270

3 hour

£370

Additional

£120

Over Night

£1000

Full Day

£1500
Other rates
Dinner Date

£450
Escort Services
Dinner dates
Hospitality
Companionship
Travel companion
Business dates
Girlfriend experience
Clubbing / dancing
Massage
Photography
Disabled Clients
Sexual Enjoyments
Straight sex
Cross dressing
Massage
Female ejaculation
Modeling
Naturism/Nudism
Pole dancing
Group sex
Swinging parties
Tie & Tease
Receiving oral sex
Role play & fantasy
Striptease
Strap-on
Tantric sex
Deep throat
Oral sex
Domination
Prostate massage
Rimming
Sex toys / masturbation
Hand Relief
My Availability
Monday

10am - 10pm

Tuesday

10am - 10pm

Wednesday

10am - 10pm

Thursday

10am - 10pm

Friday

10am - 10pm

Saturday

10am - 10pm

Sunday

10am - 10pm
My Reviews (Average Rating: 10.0)
Review of Kristina on Monday 05th June 2017
Review by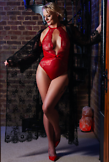 PIKEFISHERMAN
Very beautiful woman. Treat this lady with respect and you will have the time of your life. Thank you for a wonderful time kristina. Can't wait for our next date together, and hope there are many more XXX
Date of Visit

Tuesday 11th April 2017

Rating (out of 10)

10

Duration of Visit

4hrs

Cost of Encounter

££400
Male Registration
FREE
Members Registration
My Local Escort has become one of the major punting websites with 1000's of working escorts listed, that we constantly try to check to ensure details are up to date.
Post Service Seeker Requests
Private Members Area
Write and Read Reviews
Add Escorts to Favourites
Add Escorts to your "little black book"
Galleries of your Favourites Photos